Legal and governance issues of donations based crowdfunding: an appraisal
Keywords:
Appraisal, Donation Based Crowdfunding, Legal, Governance.
Abstract
Donation-based crowdfunding is now common in many countries in the world. It has been increasingly important, particularly during Covid-19, and is viewed as one of the strategies for addressing financial challenges in some segments of society. Government and non-governmental organizations. However, the scammer activities via crowdfunding are increasing and Malaysian laws are only regulated the Equity Crowdfunding (ECF) and Peer to Peer Financing (P2P) This paper will focus the discussion of Malaysia's legal framework for crowdfunding. The paper investigates the issues surrounding donation-based crowdfunding in Malaysia. This paper employs qualitative methodology and phenomenology as a case design. Data will be gathered from statues, journals, and other written materials. Thematic and content analysis will be used to analyse the data. This paper discovered that there are issues with donation-based crowdfunding conducted by individuals or non-governmental organizations. This paper concludes thatthere is a pressing need to regulate donation-based crowdfunding in Malaysia in order for it to achieve the donor goals and Maqasid Syariah.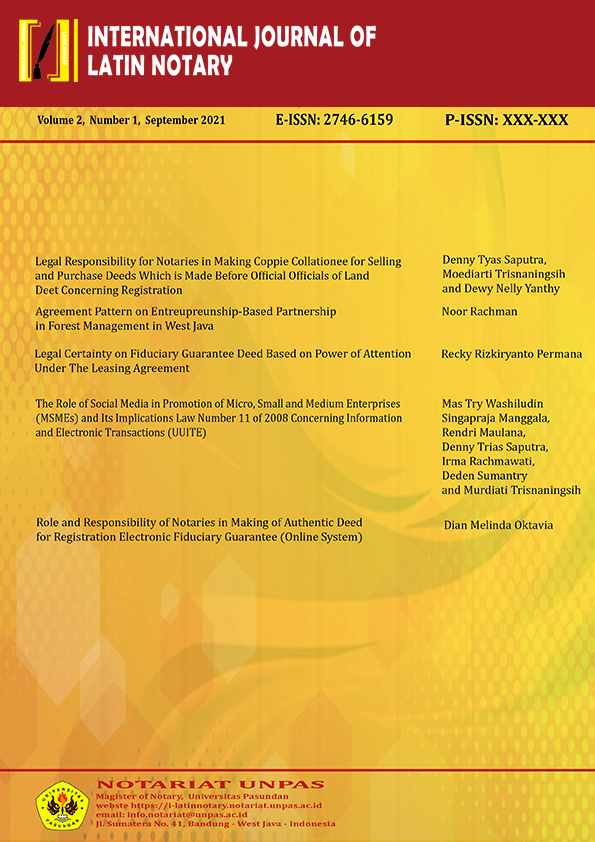 Downloads
How to Cite
Nor, M. Z. M. ., Azhar, A. ., Rachmawati, I. ., Sumadikara, T. S. ., Turmantar, F. ., Sumantry, D. ., Mulyadi, L. W. ., Santika, T. ., Septianita, H. ., & Saba, I. . (2023). Legal and governance issues of donations based crowdfunding: an appraisal. International Journal of Latin Notary, 4(1). https://doi.org/10.61968/journal.v4i1.54